News & Media:
Guest Interview With Artist Casey Promise
Create The Muse-
"C. Anne: Hi Casey, thank you so much for agreeing to be interviewed! Casey is an amazing artist who provided the drawing for the previous blog post "Grave Secrets." Casey, at what age did you become interested in art?
Casey: Honestly, my interest in art has existed for as long as I can remember. I remember sculpting clay in the farm house at the kitchen table at age 3 or 4 with my father. My parent's friends were all artists and musicians."
Something Within: Casey Promise
Nashville Arts Magazine-
"The best reason to go see Casey Promise's new exhibit at Red Arrow is because looking at digital images online just doesn't do justice to the artist's work. When gallery curator Katie Shaw sent me the press release for the show, the images looked like 2D illustrations from a graphic novel aimed at young adult surrealists.
In person, the work is goofy, angsty, and trippy but also sculptural. Most of the pieces are assembled in collages of separate elements, bringing handmade charm to the cartoon-colored creations. Nowadays, many artists interested in collage use Photoshop—digital images in 2D. Promise reminds us of the felt pleasure that collage and assemblage might evoke, and the pieces are much more interesting as objects than as 2D images."
Nashville's Casey Promise Named Winner in Crooked Media's Trump Portrait Contest
The Nashville Scene-
"Remember last month when we wrote about two Nashville artists whose renderings of our failed president were finalists in Crooked Media's Portrait Mode contest? A fun update on that: Casey Promise has been named one of the contest's three winners.
Promise's portrait of President Donald Trump is — if you'll forgive a technical art term — awesome. A realistic sketch that shows the president vomiting up the Twitter logo.
Pith asked Promise about the thought process behind the portrait."
Casey Promise's 'Something Within' Opens at The Red Arrow Gallery
The Nashville Scene-
"Capturing an inner essence, Casey carefully draws the roadmaps on her face and the glint in her eyes to document what's in her soul. She bases her work on personal conflicts, their resolutions and the spaces in-between. Casey's photorealistic portraits don't employ the enormity of Chuck Close but point more towards Elizabeth Peyton's work in size and sexual ambiguity. Casey Promise's paintings are most often executed in pencil, and also combine the use of mixed media and multi-dimensional shadowboxes."
Creator Spotlight: Casey Promise Thompson
Vocal Media-
"Casey Promise Thompson is a mixed media artist, writer, and poet based out of Nashville, Tennessee. A studied virtuoso in the visual arts, Casey came to Vocal in pursuit of a new form of artistry—one that's been reluctantly placed on the back burner since middle school. Writing has always offered Casey a different sense of expression, and now she finds herself engrained in the endlessly supportive Vocal community.
Before moving on to her written work, it's 100% necessary to address how incredible Casey's artwork is. Check this out:"
A Trump Portrait Contest Provides Some Artistic Catharsis
Hyperallergic-
""He's this putrid oil stain on the oval office and an entirely wretched person," artist and proud LGBTQ community member Casey Promise, one of the winners, told me over the phone. "To be honest, I don't even remember submitting the portrait. I must have done it in a daze."
Promise's drawing is a hyper-realistic image of Trump vomiting tweets — a subject she says is atypical for her. (The graphite drawings on her website depict surrealist figures whose bodies have been assembled from trees, humans, and animals.) She was, however, quite clear on why she made the piece and her goals: "It would make my year if he saw it and there was a twinge of hatred for me. I would be happy as an artist."
Our Voices Magazine
"I just know that the one thing I can do now to heal is tell my story. That's how I cope with it," she concluded. "Writing you all of this, in this moment, is a way of coping. It's the best my heart can do right now."
Casey also shared a direct narrative and a piece of visual art she made to accompany it, and they follow."
Healing Through Creative Expression
Chat with Les: An interview with Casey Promise Thompson September 2021-
"This interview is part of a series of interviews collected for the ongoing column "Chat with Les" by Vocal Media author Call Me Les in the new Vocal Creators Chronicle. The Vocal Creators Chronicle is a free, online magazine that is comprised of authors from 5 continents and 8 countries. Les is both a columnist and a co-founder. Her column presents candid interviews with people from all backgrounds, and aims to examine the finer points in the lives of those around us, such as the humble and talented Casey Promise Thompson, who describes herself as an "omnist, artist, chronic daydreamer & lover of brie."
7 top cultural picks happening this week in Nashville
The Tennessean
OZ Arts - Opening Exhibition and Artist Reception
OZ Arts Press Release
2015 Reader's Choice Awards Winner
Out Loud Magazine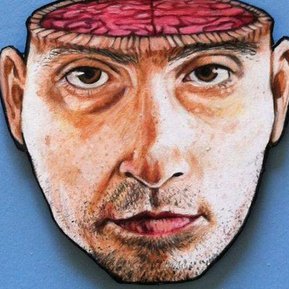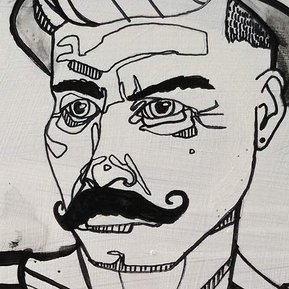 In The News
"Casey Promise Thompson, known as Casey Promise, is one of Nashville's fastest rising stars in the visual arts, and in my opinion, she is on her way to becoming a well-known name in the national art circuit. This summer, she was featured in several local publications (including the Nashville Arts Magazine), her solo exhibit at Red Arrow Art Gallery received rave reviews, and she is currently working on new material daily. Casey's art is hypnotizing and speaks to the heart without words. Her visual captivations are stunning and refreshing, which is why I think She's Hot."

-Jane Dupree, Out and About Magazine